We serve infants - age 5 with high quality early education in a clean, safe and caring environment. Our play-based curriculum emphasizes healthy habits and an early love for learning..
Age-appropriate programs include reading, math, arts, music, dance, nature and exposure to different languages.
WE SERVE CHILDREN
OF EVERY ABILITY
WE OFFER SPECIAL ENRICHMENT PROGRAMS SUCH AS YOGA, DANCE, MOVEMENT AND MUSIC, TAUGHT BY GUEST TEACHERS FROM WITHIN OUR COMMUNITY.
A LOVING ENVIRONMENT FOR NEUROTYPICAL CHILDREN
AND CHILDREN ON THE SPECTRUM
At Shepherd Park, ASD children spend at least six hours with a Registered Behavioral Therapist. When appropriate, children on the spectrum also spend some of their day with neuro-typical children in natural environments and structured group settings. This all-inclusive approach creates welcoming culture where all children can thrive.
HEAR IT FROM OUR FAMILIES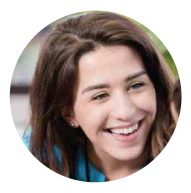 I would absolutely recommend Brookland Tots to new parents looking for childcare. Kim and her team are awesome and took excellent care of my twin sons from six months old through early toddlerhood. Her space is clean and toys are organized. As a bonus perk, the daycare is near a local park and my kids always had a blast during playground days!

- Allison W.